This post is sponsored by Savings.com. Opinions are honest and personal.
Hello my dear readers! Today I come to tell you that if you are not using Paper Mart yet, now is the time to do it! They have a discount event and giveaway where you can win a $25 Visa gift card. All the details, below.
I recently discovered this site to do all my paper accessories shopping! They are a discounted packaging supply company in the United States that is still in business after 100 years. They offer everything you may need for your small business or home. From shipping supplies to wrapping paper and even craft supplies.
As we work at home crafting creative things during the lockdown, we took advantage of the sale of the Organza Bag at Paper Mart. I am thinking of using these beautiful bags to make gift bags for the gifts that we will make to celebrate Easter! They are the perfect size to put small gifts in and you can take reuse them again and again.
These bags come in a variety of colors and sizes. When you order get 10% off with code 10BAGS until 03/22/20!
Win a $ 25 Visa e-gift card from Paper Mart!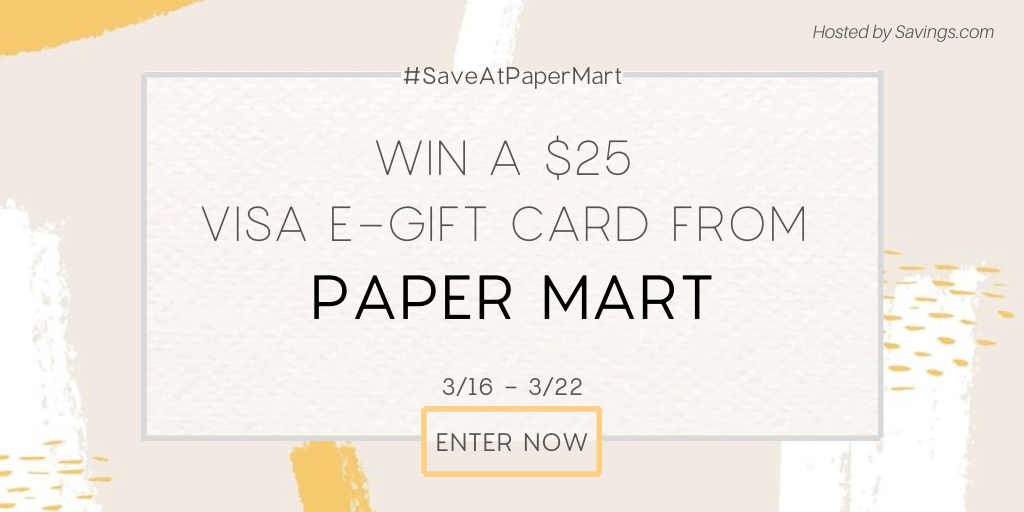 While you're shopping, take a second to participate and win a $ 25 gift card with Paper Mart! I know exactly how I would spend that gift card! Crafts section !!! There will be 10 lucky winners. Don't miss out!